SWI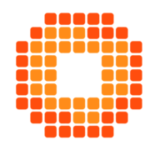 Modular web application with intuitive user interface, that improves recruitment processes and management of them. This convenient tool, enables to plan and coordinate actions of several company departments at once, giving easy access to clear view of the tasks in progress, their edition on every stage of the project.
Modules
Recruitment
Candidate – database stores candidate's personal data and documents, technical evaluation results, info about knowledge of foreign languages, soft skills, availability and financial expectations – all according to the requirements of the GDPR.
Client – database for storing, searching, editing information about business partners/clients, projects, past and current recruitment processes.
Appointments
A calendar that enables to schedule meetings and events.
Know-how
Complex source of know-how knowledge gained by the organisation during its existence. Internal 'wikipedia', enables quick access to knowledge within the company.
Analytics
This module generates reports based on the data collected by the system.
Technology stack
Java, Bootstrap, Hibernate, Spring, mySQL, Elastic Search
Project scope
Design, implementation of frontend and backend layer, implementation of API.