Remote 8/251
Senior Fullstack Developer
max. 170 PLN/h on B2B
max. 21 300 PLN on UOP
Project
Our tech stack:
Frontend: Razor, HTML, JavaScript
Backend: ASP.Net Core MVC
Database: SQL Server, RavenDB
Infrastructure: Generally Microsoft Azure PaaS
Tools: Microsoft Visual Studio/Rider, Microsoft Azure DevOps, Git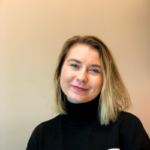 You will
You'll be working in a sprint team with 2-3 other developers, a couple of testers, a product owner, and a project manager. Your team will mostly be building new areas of functionality application, which is a well-respected and well-used modern web application for financial advisors.
You will be helping to refine user stories, work out the best technical design, and write the code. You'll be reviewing other developers' code, supporting other members of the team, and engaging with other people in the business.
As a senior developer, you'll be expected to take ownership of development tasks, engage in their wider context, and contribute to architectural decisions.
Must have
Extensive real-world experience in developing software in C#
Write good quality, maintainable and performant code, and have a habit of leaving code in a better shape than you found it
Previously written something you're proud of, and you're excited to tell us about it
Strive to work with the latest technologies
Enjoy developing intuitive and attractive user interfaces, as well as robust back-end code
Our offer
The budget is up to 170 PLN/h on B2B or 21 300 PLN on a standard work agreement
Possibility to attend internal and external training
Relocation package (4500 PLN total value), paid in three installments (1500 PLN per month)
Referral bonus (2000 PLN total value)
Benefits: Extended medical care (over 2000 medical facilities in Poland, 80 in Kraków) for you and your family; Multisport Benefit card; life insurance
Remote work option
If you apply, please provide the following consent in the application documents (e.g. CV):
"I consent to the use and archiving in the database by Infolet Sp. z o.o. my data personal contained in the recruitment documents to provide me with job offers that correspond to my education and professional experience. "
Remember that you can always withdraw your consent to the processing of your personal data by contacting us at kontakt@infolet.pl