Remote 20/225
Full-stack Developer
max. 127 PLN/h on B2B
max. 16 000 PLN on UOP
Project
Our company helps one of the largest North American banks to enhance and maintain its financial libraries and applications. We're the members of the client's structured rates products team which is responsible for the development of the various tools and services supporting the pricing of financial instruments in the different services across the bank as well as in our team's web-based web-based applications.
The Python projects that you could be involved in consist of Falcon-based REST APIs that are building blocks of our multi-service environment and React-based User Interfaces providing valuable tools for traders and salespersons at RBC.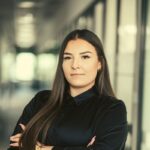 You will
As a member of our team, you will work closely with stakeholders and business representatives. Your tasks will include mainly the development of the features requested by our end-users. You will also be able to perform a lot of tasks requiring initiative, planning, designing, and research in certain areas, to plan some work that could improve our solutions. We are a young team given the challenge to deliver a set of new applications for pricing and booking of financial instruments to improve processes and operations of various bank internal users.
Must have
STEM degree with proficiency in Python
Knowledge of JavaScript and React
Ability to use GIT or SVN version control system
Unit testing skills
Fluent in spoken and written English
Nice to have
Experience in a quantitative finance environment
Experience with Python web framework (Falcon/FastAPI/ others)
Knowledge of building tools (Webpack)
Understanding of Material-UI
Typescript knowledge is a plus
Experience with Redux based application
Experience with cloud-based environments
Docker / Kubernetes / ansible knowledge
Experience in Linux/Windows management
Our offer
Interesting, challenging, and exciting work with an international team
Remote work possibility
Necessary equipment to work
Private medical insurance
Multisport card
Flexible working hours
English lessons with a native speaker
The chillout area (comfortable bean bags, therapy balls, PlayStation 4 + games, Nintendo Switch + games, etc.)
If you apply, please provide the following consent in the application documents (e.g. CV):
"I consent to the use and archiving in the database by Infolet Sp. z o.o. my data personal contained in the recruitment documents to provide me with job offers that correspond to my education and professional experience. "
Remember that you can always withdraw your consent to the processing of your personal data by contacting us at kontakt@infolet.pl