Project
PPS is a production planning and steering system. It records traffic volumes in the mail sorting centers. Application's objective is productivity calculation and the collection of statistical production indicators. The existing application front end will be replaced by an Angular-based GUI.
Due to several security and technical requirements, there is a need to replace the existing GUI based on Angular with Spring Rest-Services with JPA & Spring Data as a replacement for parts of the database access. Design decisions are already made.
The focus of the update is on the application components of the graphical user interfaces of PPS in which the Struts framework is used. Due to the fundamental architecture differences (the current solution is a multi-page application, Angular-based applications are single-page applications), switching to Angular means re-implementing the application including redesigned backend.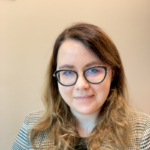 Must have
Development of the graphical user interfaces of PPS
Application development in Angular and Java
Spring Boot
Rest
Nice to have
Oracle, SQL, PLSQL
Code Quality – able to understand SonarCube findings
Security – able to understand Fortify and SonarCube findings
German language skills
Our offer
The budget is up to 130 PLN/h on B2B or 16 000 PLN on a standard work agreement
Possibility to attend internal and external training
Relocation package (4500 PLN total value), paid in three installments (1500 PLN per month)
Referral bonus (2000 PLN total value)
Benefits: Extended medical care (over 2000 medical facilities in Poland, 80 in Kraków) for you and your family;
Multisport Benefit card; life insurance
Remote work option
If you apply, please provide the following consent in the application documents (e.g. CV):
"I consent to the use and archiving in the database by Infolet Sp. z o.o. my data personal contained in the recruitment documents to provide me with job offers that correspond to my education and professional experience. "
Remember that you can always withdraw your consent to the processing of your personal data by contacting us at kontakt@infolet.pl