telenor|digital X Infolet
Build-Operate-Transfer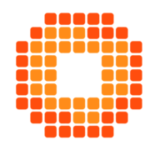 Challenge
Our task was to provide a nearshoring service (as part of Build-Operate-Transfer) for the Norwegian company – telenor|digital.
Project scope
Finding and preparing office space (IT infrastructure, equipment).
Assistance and legal, tax and HR support.
Building 4 teams and employing 11 IT specialists.
Duration of the project
The talks started in May 2019.
In September 2019 we started a recruitment campaign.
October 2019 – first Senior Java Developer was on board.
Currently, the Infolet team consists of 11 IT specialists – mainly in Java or/and Front-End, Full-Stack, DevOps experts.
Success story
We started to speak to the company in May 2019.
There have been several rounds of meeting, discussion, getting to know each other better.
The company decided to start a business in Kraków, Poland and were partially involved in choosing the real estate agency, offices visiting etc.
The recruitment process started in September, and in the second week of October, the first Senior Java Developer has been on board. Well planned and performed recruitment process went smoothly throughout the next months.
Currently, the team consists of 11 Infolet developers, specializing mainly in Java or/and front-end technologies.
Our specialists work successfully with their colleagues from the Norwegian company, on projects related to cybersecurity, mobile payments or identity solutions.
Currently, we conduct HR, administrative, insurance and tax activities for this team.
Why Poland and Infolet?
Verified high level of Polish IT specialists, a comfortable flight connection between cities, and above that an example of well prepared and carried out BOT project performed by our company were crucial for decisionmakers.