Summary
💰 130 -160 PLN/h B2B
💰 15 600 - 19 200 PLN gross UoP
📍 Kraków/hybrid
💼 Senior
Project
As a Technical Specialist for Software Build Environments, you will play a key role within the global DevOps Team, provide training, and create documentation and support for project teams to on-board our global build framework to enhance the user experience of our customers and internal projects teams. You will challenge existing solutions to bring them to the next level and will support on-boarding entirely new and game-changing solutions.
You will
Support project teams to onboard our global Bazel build framework
Advise project teams around Bazel
Create and provide training and share best practices with project teams on how to use Bazel
Create and provide documentation around Bazel and our global Bazel build framework
Troubleshoot issues.
Must have
Information Technology degree or similar
At least 5 years of experience
Experience with any scripting language and you are not afraid to look into C/C++ code.
Knowledge and relevant experience with build environments, source code, and configuration management systems, such as Bazel/Make/CMake, GIT, Jira, and Docker
Familiarity with agile software development
Experience in analyzing and solving issues
Good communication skills
Ability to plan to adopt future intelligence to break down barriers.


Our offer
The budget is up to 160PLN/h on B2B or 19200 PLN on UoP
Possibility to attend internal and external training
Relocation package (4500 PLN total value), paid in three installments (1500 PLN per month) in case your permanent presence in the office is mandatory, and you need to relocate from other city.
Benefits: Extended medical care (over 2000 medical facilities in Poland, 80 in Kraków) for you and your family; Multisport Benefit card; life insurance
High standard facilities, kitchen or easy access to food courts or restaurants; comfortable location, easy access by public transport, parking for bicycles.
Jesteś zainteresowany?
Aplikuj na to stanowisko
Aplikuj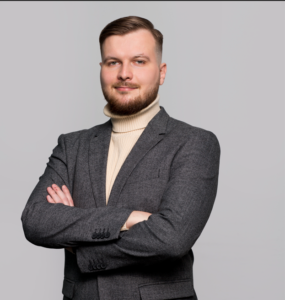 Projekt prowadzi
Jakub Miś