SUMMARY
💰 110 - 140 PLN/h (B2B)
💰 12 400 – 16 000 PLN brutto (UOP)
📍 Remote
💼 Mid
Project
We are developing a microservices platform to provide a remote vehicle software update service. Increasing safety requirements and continued product appeal mean that the software of vehicle control units must be updated regularly. If required, a remote software update is designed to install new software to the control units without servicing the vehicle. From the customer's point of view, the functions of the car are updated, not the individual control units.
The remote software update platform being developed is entirely responsible for providing the necessary information to the vehicle's relevant modules to update the control units' software. The vehicle update can be done via a SIM card integrated into the car or a mobile app.
Remote software updates are currently available for more than 30 car models. Remote updates of services and functions depend on the vehicle model and equipment and the installed software version in the country. There are currently about 4.5 million vehicles.
Must have
At least 4 years of experience
Java
Spring Boot
Hibernate
Communicative knowledge of English
B.S. degree in Computer Science, Information Technology, Engineering, or equivalent. An M.S. degree in Computer Science is preferred


Our offer
Possibility to attend internal and external training
Relocation package (4500 PLN total value), paid in three installments (1500 PLN per month) in case your permanent presence in the office is mandatory, and you need to relocate from other city
Benefits: Extended medical care (over 2000 medical facilities in Poland, 80 in Kraków) for you and your family; Multisport Benefit card; life insurance
Remote work option
Jesteś zainteresowany?
Aplikuj na to stanowisko
Aplikuj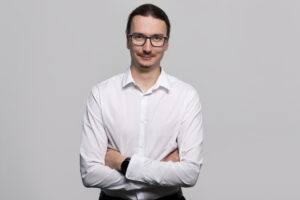 Projekt prowadzi
Michał Plichta