Schibsted Tech Polska
Build-Operate-Transfer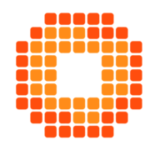 Challenge
Our task was to provide a full nearshoring service (as part of Build-Operate-Transfer) for the Norwegian company – Schibsted (https://schibsted.com/).
Project scope
Finding and preparing office space (IT infrastructure, equipment).
Assistance and legal, tax and HR support.
Building and employing a 15-person team.
Duration of the project
The talks started in mid-2011, and we finished the project in June 2012.
Success story
We started working in November 2011.
In December 2011, we found an office that we also prepared to welcome the first employees. First of all, we took care of the office equipment and the appropriate IT infrastructure (computer hardware, network and the Internet). An important issue was to choose a sufficiently strong Internet connection, prepared not only for data collection but above all for sending out.
At the same time, in December, we started the first recruitment for programming positions.
In January 2012 – the first 5 people started work.
In February 2012 – another 10 people started work.
Ultimately, our project ended with a team of 17 Java, PHP, JavaScript programmers and HTML / CSS specialists.
Currently, Schibsted Tech Polska employs over 200 people in branches in Kraków and Gdańsk.
Why Infolet?
The client decided to cooperate with us because of our experience in building programming teams, supported by references from the largest IT companies in Krakow.
What is more, we honestly presented the salary rates of highly qualified specialists. We didn't try to overestimate it to earn more. On the other hand, we did not lower the rates, knowing that if we got this order, then with low rates of remuneration, we would not build a team of specialists that the client expected.
Do we regret not having decided to earn more? No, because we conduct our business ethically in line with our values. We prefer long-term cooperation that lasts for years than one-off projects that may build a quantitative portfolio but may not translate into qualitative ones.
Besides, thanks to this, we have been recommended to other Scandinavian companies. At the moment, we are running a project for one of the largest companies in Europe.