Schibsted Tech Polska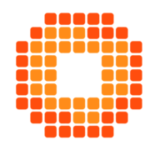 Nearshoring from December 2011 to June 2012
Project scope
Finding and preparing office space (IT infrastructure, equipment).
Tax and legal assistance and support.
The goal is to employ a team of 15 people.
Success story
5 programmers started work in January 2012
15 programmers worked in February 2012
Ultimately, our project ended with a team of 17 Java, PHP, JavaScript and HTML/CSS specialists.
Currently, over 200 people work at Schibsted Tech Polska in branches in Krakow and Gdansk.