Team and Body leasing
Sabre Poland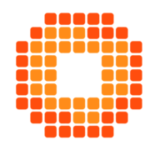 Challenge
Recruitment and body leasing of IT specialists.
Start of cooperation
Implementation
At the beginning of the cooperation, Sabre Poland needed the support of our IT specialists in the new project.
Our task was to carry out the recruitment, employment, onboarding and then staffing process throughout the body leasing project.
We delivered great specialists very quickly so that our cooperation continues.
Project scope
Employee recruitment
Employment of a specialist and carrying out all activities under the Labor Code (e.g. medical examinations, health and safety training)
Conducting onboarding
HR and payroll services (salaries, leaves, sick leaves)
IT Specialists
From the beginning of cooperation, we have provided Sabre Poland over 200 specialists, including:
Software Java Developers
Quality Assurance Engineers
Front End Developers
Back End Developers
Full Stack Developers
Tech Leads
Team Leads
Scrum Masters
Project Managers
ReactJS Developers
System Engineers
Technical Writers