Build-Operate-Transfer
Idium AS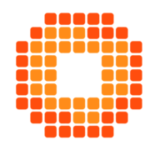 Challenge
Conducting the nearshoring service under Build-Operate-Transfer for the Norwegian company Idium.
Project scope
Finding and preparing office space (IT infrastructure, equipment).
Full tax, HR and legal support.
Building a team of 10 specialists.
Duration of the project
The project lasted 11 months.
We started the works in February 2012 and finished in December 2012.
Specialists
Java Developers
JavaScript Developers
PHP Developers
System Developers
The project implementation
We started in February 2012.
We agreed on the schedule of activities with representatives of Idium AS, drawing on the experience gained during the implementation of the project for Schibsted.
As at that time no office space would meet the needs of the newly established branch of the company, the first employees started working in our office. A few months later, we found a suitable office space and the full team moved there while becoming a stand-alone organization.
Our second task, as in the case of Schibsted, is to build a team of employees. During the project, we recruited, among others, Java, JavaScript and PHP specialists.