Staff Augumentation
Aptiv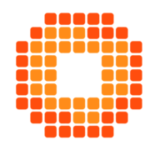 Recruitment and body leasing of IT specialists.
Our body leasing service of IT specialists helps to increase the flexibility of business activities of our client, a company from the automotive industry.
Start of cooperation
Project scope
The scope of our activities includes the recruitment and employment of IT specialists meeting the expectations of Aptiv's technical managers, onboarding, and then providing HR and payroll services during the cooperation.
IT specialists
C Embedded Engineers
Project Managers
Automotive Experts
System Engineers
Test Engineers
CAD Constructor