SUMMARY
💰 100 - 130 PLN/h (B2B)
💰 11 200 - 14 800 PLN brutto (UOP)
📍 Hybrid/Kraków
💼 Mid/Senior
PROJECT
Join our client's global team of Cloud Architects and DevOps Engineers. The team is responsible for platform engineering for all company's software engineers globally – they deliver resilient services for an internal customer.
As a FinOps Engineer, you will play a key role in our client's company, by monitoring cloud spending and usage, proposing and implementing cost optimizations, forecasting, and acting proactively to reduce cloud costs.
You will cooperate closely with Cloud Architects and DevOps Engineers to challenge the status quo and improve the existing
architecture. Our client value innovation and creativity, so you are going to have the freedom to propose and implement changes,
making a real difference and influencing systems built for thousands of engineers.
YOU WILL
Review AWS cost on a regular basis
Propose and implement cost optimizations
Collaborate with Solutions Architects to reduce spending on AWS
Setup cost control and monitoring
Forecast costs and allocate budgets
Review new solutions and approve the budget
Create cost estimates for AWS projects
MUST HAVE
Information Technology degree or similar
Hands-on experience with AWS cloud
Knowledge of cost management services for AWS
Knowledge of how to automate and script cloud workloads with IaaC (Terraform, CloudFormation)
Knowledge of how to identify inefficiencies in AWS architecture
Good knowledge of AWS pricing and ability to summarize usage on an organizational level
OUR OFFER
Possibility to attend internal and external training
Relocation package (4500 PLN total value), paid in three installments (1500 PLN per month)
Benefits: Extended medical care (over 2000 medical facilities in Poland, 80 in Kraków) for you and your family; Multisport Benefit card; life insurance
Remote work option
Jesteś zainteresowany?
Aplikuj na to stanowisko
Aplikuj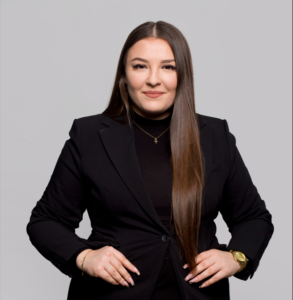 Projekt prowadzi
Regina Pajor