Project
The client is a global technology company that touches nearly every aspect of travel. Their innovative software enables more than a billion people around the world to plan, book and experience their travel at a time and price that is right for them.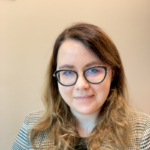 You will
Debug complex software products through the use of systematic tests to develop, apply and maintain quality standards for company products. Develop and executes software test plans. Maintain automated scripts.
Analyze and write test standards and procedures.
Maintain documentation of test results to assist in debugging and modification of software.
Analyze test results to ensure existing functionality and recommends corrective action.
Consult with development engineers, business analysts, and system architects in the resolution of problems.
Assist with the designing, coding, and execution of automated test scripts. Document and track product testing problems.
Attend status meetings, conduct demos, and provide oral and written reports.
Must have
Demonstrated experience in Quality Assurance testing, writing, and executing test plans.
Demonstrated experience with bug tracking tools such as JIRA, and Bugzilla.
Test Automation and Testing Tools (QTP, Selenium).
Demonstrated experience in testing Java and C++ applications.
Strong English communication skills, written and verbal.
Experience working with global teams.
Ability to handle multiple tasks/subprojects simultaneously, organizational skills.
Takes initiative in handling issues that arise during testing.
Nice to have
Scripting experience including Java, JavaScript, VBScript, Python, etc.
Experience using XML/OTA.
Experience testing with Agile/Iterative Development.
Airline Industry experience is a plus including reservation desk, Tariff, Pricing, or Ticketing.
Proficient in SQL, Oracle, and SQL Server.
Our offer
The budget is up to 115 PLN/h on B2B or 13 650 PLN on a standard work agreement
Possibility to attend internal and external training
Relocation package (4500 PLN total value), paid in three installments (1500 PLN per month)
Referral bonus (2000 PLN total value)
Benefits: Extended medical care (over 2000 medical facilities in Poland, 80 in Kraków) for you and your family; Multisport Benefit card; life insurance
Remote work option
W przypadku złożenia aplikacji, uprzejmie prosimy o umieszczenie w dokumentach aplikacyjnych (np. CV), poniższej zgody:
"Wyrażam zgodę na wykorzystywanie i archiwizacje w bazie danych przez Infolet Sp. z o.o. moich danych osobowych zawartych w dokumentach rekrutacyjnych w celu przekazywania mi ofert pracy odpowiadających mojemu wykształceniu i doświadczeniu zawodowemu."
Pamiętaj że zawsze możesz cofnąć zgodę na przetwarzanie swoich danych osobowych, kontaktując się z nami pod adresem kontakt@infolet.pl