Project
Core data product engineering teamwork is at the very core of fulfilling the data and analytics requirements for the company and its customers.
With Scrum as our daily framework to implement the Agile philosophy, we develop and maintain multiple core datasets that store and provide crucial data that fulfil the analytical requirements of our customers. Next to our high standard product development cycle, our ambition is to move our current set of solutions to the Google Cloud Platform.
In this role you will cooperate with product managers and development teams to deliver features, support long-term product vision, and own continuous refinement of team backlog, offering the functional knowledge necessary in the Data & Analytics domain for the delivery of the best product and solution.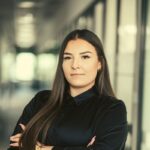 You will
Be a subject matter expert (SME) on Data & Analytics inside the Scrum team
Interact with Product Management, Clients and Development Team to define detailed requirements and perform an in-depth analysis of possible solutions
Understand, interpret and translate business requirements into necessary design and documentation
Prepare scrum team stories and acceptance criteria
Perform backlog creation, refinement and prioritization
Create and update functional documentation
Accept/sign off team stories at the completion
Create demos (internal or external, as needed)
Participate in Scrum ceremonies
Must have
3+ years of experience in business analysis
Experience in Hadoop/Big data, ETL and ELT processing
Knowledge of SQL queries
Prior experience with Cloud migrations is a huge positive
Excellent communications skills in English
Analytical skills – ability to analyze complex business operations and convert them into tasks for the development team
Ability to work in an international and multi-discipline teams of professionals
Master storyteller and story mapper abilities
Technical writing skills and documentation experience
Being analytical and decisive – balance technical innovation, technical debt, ongoing support
Experience working in and leading Agile/Scrum teams
Nice to have
Experience: with GDS and travel industry; working with diverse development teams and applications; in Product management tools such as Rally, JIRA; in using version control tools (e.g. GIT)
Ability to: use FTP/SFTP; construct and handle a REST/SOAP request; work with files in XML, JSON, CSV format
Our offer
The budget is up to 150 PLN/h on B2B or 18 000 PLN on a standard work agreement
Possibility to attend internal and external training
Relocation package (4500 PLN total value), paid in three installments (1500 PLN per month)
Referral bonus (2000 PLN total value)
Benefits: Extended medical care (over 2000 medical facilities in Poland, 80 in Kraków) for you and your family; Multisport Benefit card; life insurance
Remote work option
W przypadku złożenia aplikacji, uprzejmie prosimy o umieszczenie w dokumentach aplikacyjnych (np. CV), poniższej zgody:
"Wyrażam zgodę na wykorzystywanie i archiwizacje w bazie danych przez Infolet Sp. z o.o. moich danych osobowych zawartych w dokumentach rekrutacyjnych w celu przekazywania mi ofert pracy odpowiadających mojemu wykształceniu i doświadczeniu zawodowemu."
Pamiętaj że zawsze możesz cofnąć zgodę na przetwarzanie swoich danych osobowych, kontaktując się z nami pod adresem kontakt@infolet.pl