Remote 2/209
Salesforce DevOps Engineer
max. 153 PLN/h on B2B
max. 18 500 PLN on UOP
Project
We are looking for a person who will oversee the technical software development tasks in an Agile Software Development environment. In this position you will be responsible for the metadata migration, proper version control and code quality and coverage.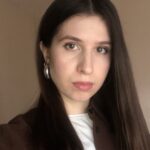 You will
Design, automate and implement improvements processes related to releasing of Salesforce based applications (Sales, Service, Communities)
Package and deploy custom configuration and code
Cooperate with development teams, ensuring they follow established DevOps procedures as well as best practices
Manage change control process
Manage production backups, sandbox refreshes and continuously improve release processes
Plan and govern best practices for release lifecycle including version controls, branching and code merges
Configure/build new and enhanced functionality in the Salesforce.com platform using declarative and/or programmatic solutions
Follow Agile software development methodology and team architecture standards.
Must have
3+ experience in Software Development (Salesforce), release management, DevOps tasks
Well understanding of tools and best practices for CI/CD – Git, bitbucket, Jenkins, SonarQube, CodeScan
Proven knowledge of Salesforce development lifecycle models
Good command of the Salesforce Metadata API
Experience deploying custom code, configurations and data across a Salesforce environment
Working knowledge of web services development using rest API, SOAP services, etc.
Experience in Agile, SCRUM methodology
Nice to have
Credentials: Salesforce DEVELOPMENT LIFECYCLE AND DEPLOYMENT DESIGNER
Our offer
The budget is up to 153 PLN/h on B2B or 18 500 PLN on a standard work agreement
Possibility to attend internal and external training
Relocation package (4500 PLN total value), paid in three installments (1500 PLN per month)
Referral bonus (2000 PLN total value)
Benefits: Extended medical care (over 2000 medical facilities in Poland, 80 in Kraków) for you and your family; Multisport Benefit card; life insurance
Remote work option
If you apply, please provide the following consent in the application documents (e.g. CV):
"I consent to the use and archiving in the database by Infolet Sp. z o.o. my data personal contained in the recruitment documents to provide me with job offers that correspond to my education and professional experience. "
Remember that you can always withdraw your consent to the processing of your personal data by contacting us at kontakt@infolet.pl