Remote 2/233
Junior Product Owner
max. 70 PLN/h on B2B
max. 7 900 PLN on UOP
Project
We are looking for a passionate Junior Product Owner to join our Digital eCommerce Team.
At the Digital Transformation Department you will be part of a team responsible for reinventing the way how our customers interact with our organization. Starting from client engagement pages, going through our e-commerce and order management platforms to client support services. We are striving to build the most meaningful digital experiences for our customers.
We look for people with a hands-on attitude, happy to actively participate in the process every step of the way: from bringing forward new ideas, through development and successful implementation, to ongoing maintenance.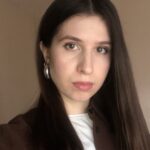 You will
Responsible for creating and managing Product Backlog for 1 Scrum team using Agile practices and values
Create user stories, acceptance criteria and test scenarios
Work closely with Development Team, Scrum Master, other Product Owners and Business Stakeholders to maximize business value
Define and monitors KPIs for the product
Analyze data from Google Analytics and software monitoring tools
Analyze feedback from customers
Must have
6+ months of commercial experience
Strong communication skills
Know Agile software development process and best practices
Strong analytical and problem solving skills
Focuse on delivering business value
Empathize with customers and their problems
Experience with leading software projects
Proactive personality willing to make the difference from a customer perspective
Able to communicate effectively in English
Nice to have
Leadership experience in Agile environment as Product Owner or Business Analyst
Skills proven by a Product Owner certificate (i.e. CSPO, PSPO)
Know techniques like user story mapping or impact mapping
Our offer
The budget is up to 70 PLN/h on B2B or  7900 PLN on a standard work agreement
Possibility to attend internal and external training
Relocation package (4500 PLN total value), paid in three installments (1500 PLN per month)
Referral bonus (2000 PLN total value)
Benefits: Extended medical care (over 2000 medical facilities in Poland, 80 in Kraków) for you and your family; Multisport Benefit card; life insurance
Remote work option
High standard facilities, kitchen or easy access to food courts or restaurants; comfortable location, easy access by public transport, parking for bicycles
If you apply, please provide the following consent in the application documents (e.g. CV):
"I consent to the use and archiving in the database by Infolet Sp. z o.o. my data personal contained in the recruitment documents to provide me with job offers that correspond to my education and professional experience. "
Remember that you can always withdraw your consent to the processing of your personal data by contacting us at kontakt@infolet.pl