Team and Body leasing
Motorola Solutions Poland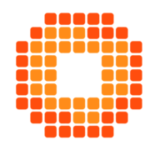 Challenge
The first project for Motorola Solutions Polska included the recruitment and body leasing of 30 C ++ programmers. Twenty specialists were to be at the senior level and ten – at the junior level.
Duration of the project
December 2005 – March 2006
March 2006 – now
Implementation
We started our cooperation in the first days of December 2005.
In the second week of December, we introduced our first candidates to Motorola Project Managers. The first programmers started work in January.
Until the end of March, we hired ten junior programmers and eighteen senior programmers and delegated to work on projects at Motorola.
As Motorola and the hiring managers were very pleased with the cooperation and the employees we provided, we established a long-term partnership with us, which continues to this day.
From March 2006 to now, we have delegated nearly 250 specialists to work on Motorola Solutions Polska projects. Almost 100 people started working on projects in the first year of cooperation.
Project scope
Employee recruitment
Employment of a specialist and carrying out all activities under the Labor Code (e.g. medical examinations, health and safety training)
Conducting onboarding
HR and payroll services (salaries, leaves, sick leaves)
The specialists we most often delegate to Motorola projects:
C++ Developers

 

Test 

Engineers

 

Technical 

Writers

 

Java Developers

 

C#/.Net Developers

 

iOS/ Android Developers

 

Web Developers/

Designers

 

DevOps 

 

Tech Leads

 

Front-End/ 

Back

-End/ Full-

Stack

 Developers

 

Protocol

 

Engineers

 

Cloud

 Software 

Engineers

 

Subscriber

 

Firmware

 

Engineers

 

Platform 

Certification

 

Engineers